Anobilis
Pure extravagance.
high consistency in function and lifetime
comfortable and precise working
antimagnetic
stainless
free of chrome and nickel
Experience the "pure elegance and extravagance" in its special way. With the ASANUS Anobilis product line we offer you extremely precise micro instruments which have been coordinated in function and application with their needs.
Working with finest Anobilis quality at the highest level.
All utilised materials of this product line were selected carefully and in accordance with the manufacture. Due to their High-Tec-melting these instruments offer you a high consistency in function and lifetime. The instruments are allergy free of chrome and nickel, acid-resistant as well. This saves patient and users with chromium nickel allergies. The Anobilis product line enables you even easier and more precise to contribute to your operational success.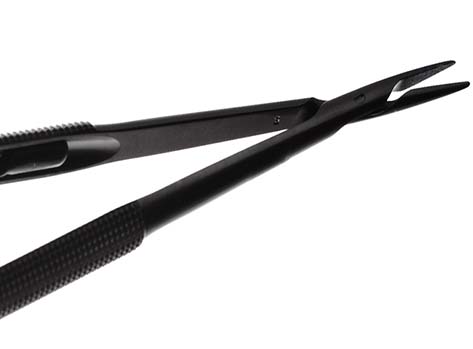 Anobilis Needleholder in Golfball Optics
Outstanding haptics.
outstanding haptics due to handle in golf ball structure
easier to clean than instruments with conventional
knurled handle
fatigue-free working due to weight reduction
high resistance in function and lifetime
secure grip even with wet gloves
precise working due to easy rotation
glare-free due to high-tech coating
The ASANUS Anobilis needle holders in golf ball design combine an elegant design with even better handling in all situations.