Retractor covers - sterile
safety through stable Velcro and incorporated X-ray platelet
easy handling
reduce of reflections
sterile packed for the surgical use in the OR
rapid application
Due to the steam sterilization of wound retractor covers the allowed so-called linting-value is exceeded. That means that through sterilization particles are released. Those foreign particles can interfere wound healing after surgery. In consequence the risk of infection of the wound is increased.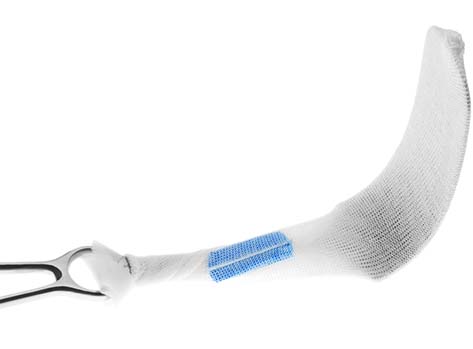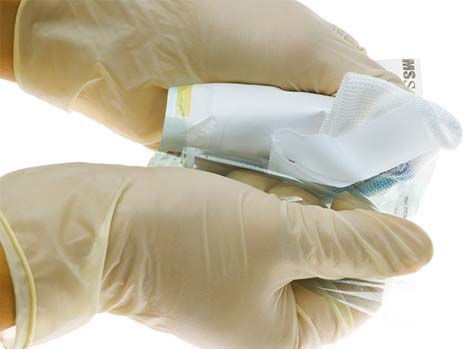 An alternative to steam sterilization is the use of single use instruments. In case of the wound retractors ASANUS offers a selection of sterile packed wound retractor covers for single use. These offer an easy and comfortable handling: Trough incorporated Velcro it is possible to affix them easily to the instrument.
X-ray view solution safe protection against unnoticed remaining of the wound retractor cover in the patient's body. Through covering the retractor the reflections of the instrument are reduced. Following the surgical procedure runs more comfortably and uninterruptedly.